At CES, you can literally see the imagination coming true. Here at CES 2018, ZTE took the idea of smartphone a little different. Unlike other companies who focuses on cameras, displays, or sounds, ZTE focused on multitasking features. Let's take a look.
You are probably familiar with a phone with one display. Well, Axon M has two displays. So how does this work? It's similar technology like all-in-one laptops that can be converted into a tablet, but imagine a display instead of a keyboard. It has hinge on its long edge making appearance of a small notebook.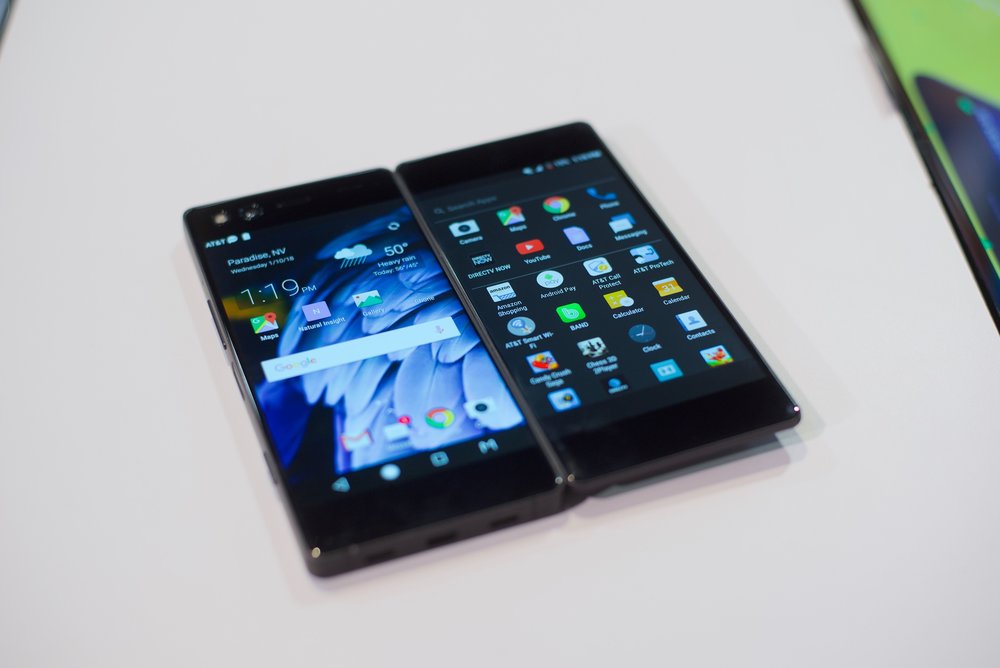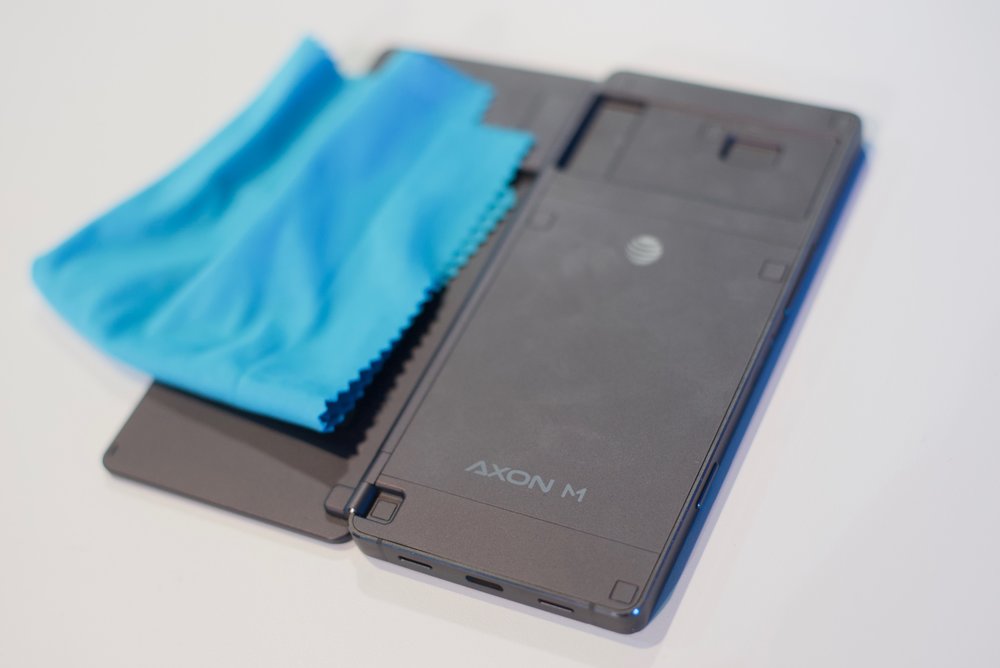 ZTE Axon M Specifications
Two 5.2″ 1080P 5th Gen. Gorilla Glass Dispaly
2.15 GHz Quad Core Qualcomm Snapdragon with ARMv8
Android 7.1.2
4GB RAM
64GB of storage, expandable to 256GB
USB Type-C with Quick Charge
Dolby ATMOS dual speaker
20MP camera, 4K video
3180 mAh battery
Specifications are ok, I just wish they had better CPU such as Snapdragon 835, and larger battery would've been appreciated. Specs aside, I think the user experience is quite neat. Just like having dual monitors on your computer, it extends the computing experience to the next level.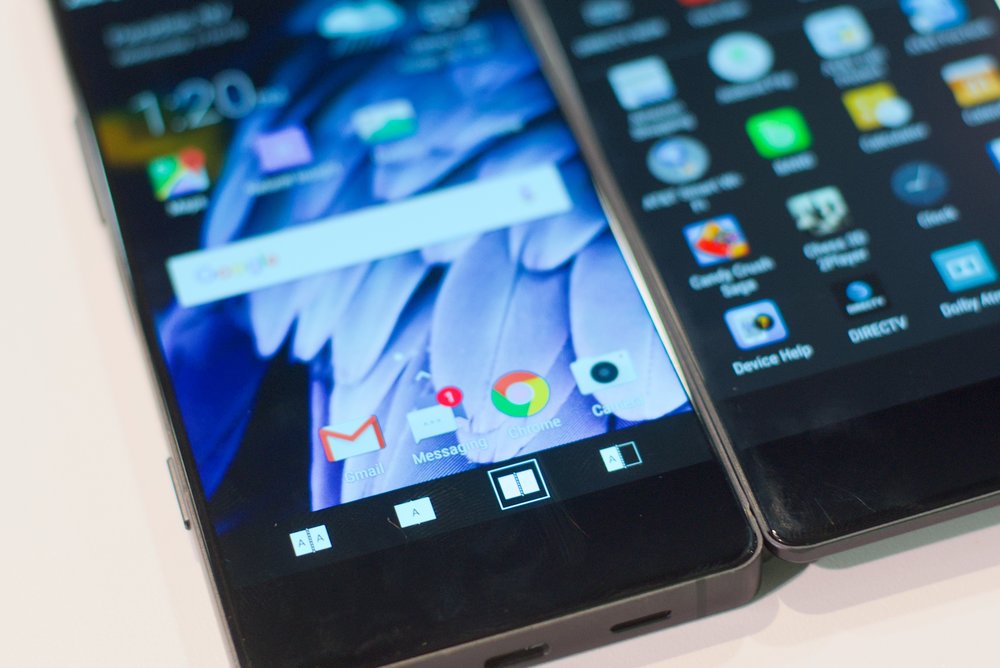 As you can see in the image, there are four different modes: mirror mode, spread mode, book/extend mode, and one display mode. You can freely choose between these modes at your choice. When I think about the actual usability, I think it can be quite useful. However, during the demo shown by the staff, there were little glitches here and there.
Since both sides can be used as screen, your usual higher quality camera can be used for both front facing and rear facing. I think this is my favorite feature, because front facing camera is always lower in quality, having high megapixel camera for both occasion is a great idea.
Like I said before, I think some of the features can be dramatically enhanced by using more powerful cpu; However, considering its $725 price tag, I guess it is great in value. ZTE Axon M is available in US, if you're interested, go check them out!
Thank you for visiting my blog, there are more CES contents coming in! Stay tuned, and like always, I will see you in the next one.